Il laboratorio gastronomico
Where you find Genoa inside
Beautiful Genoese rustic tradition
Classics and treats to discover and rediscover.
Rustic, kind-hearted-kitchen, mediterranean, true in tastes and traditions: the cuisine of Laboratorio Gastronomico is Ligurian in every pore Octopus and potatoes, anchovies, trofie (a kind of Genoese pasta), focaccia, farinata (baked chickpea flour dough), the history of a region through a pure and frank cuisine.
Two bonus: latte dolce (fried sweet milk), that is disappearing, but here you can taste it as the one of the grandmothers.
Stecco genovese: wafer soaked with water and wrapped up with ham and cheese, then breaded and fried. You really have to try it.
For those who love Genoa the pure and hard, either you live it, or you discover it now.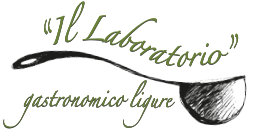 WHEW YOU CAN FIND US
KITCHEN 4 | EARTH FLOOR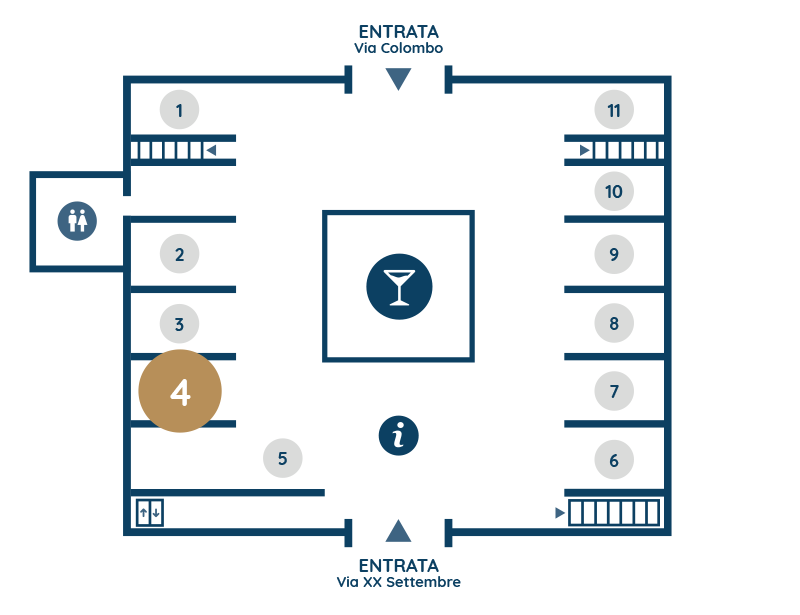 Our cuisine is suitable also for::
People who do not eat fish
What you will fall in love with
If you do not know us, start tasting from here: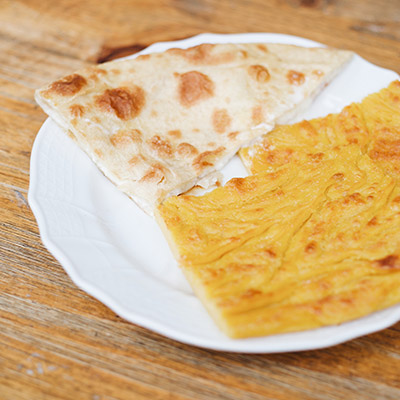 Farinata di ceci e focaccia al formaggio
Soft inside, crunchy underneath, farinata is the sovereign of the poor but delicious cuisine. Thin sheets overflowing with warm cheese, on the other hand, for the focaccia inspired by the Levante coast.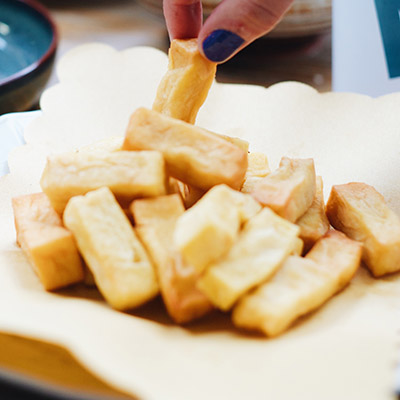 Panissa fritta
The blond parallelepiped that once discovered you never let go. Chickpea flour, water and nothing more.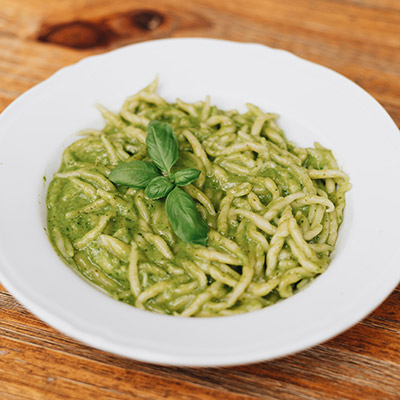 Trofie al pesto
The symbol, the scent, the colour Soft and cosy, there is always room in your heart and stomach for them.
If you do not eat animal derivantives.
Farinata di ceci, naturally vegan since centuries
We have a few dishes such as octopus with potatoes, but we use a lot of flour here: it is almost impossible to rule out contamination.
Do you want to eat something else?
Continue the journey through the market's Kitchens