How does it work here?
Here is how we nourish the city.
We are a place thought for everyone, all day long. We prepare food and drinks, but we also organise events, we host yours and tell stories about food and culture of here and all over the world. To know everything you can do here, see how a typical day works at MOG.
Kitchens
Everything you can eat or drink here
What happens here
We do beautiful things together: choose the ones that are right for you
Are you in Genoa for The Ocean Race and need some ideas on where to eat nearby while taking the opportunity...
read more
The spaces

We have an indoor Court, but a Balcony too, a room which is Superba ("superb" the name given to Genoa), aule Fornelli and Mani in Pasta: there is buzz!
Organise your event
Doing things together is our goal: here you can organize yours. Parties, conferences, courses, corporate team building moments.
Check out what you can do
History
Three centuries of transformation
The market is an alive thing: we have been here since 1699, and we have seen things! We were supposed to be the cloisters of a convent, but here we are. A place embraced by the stalls of the Eastern Market.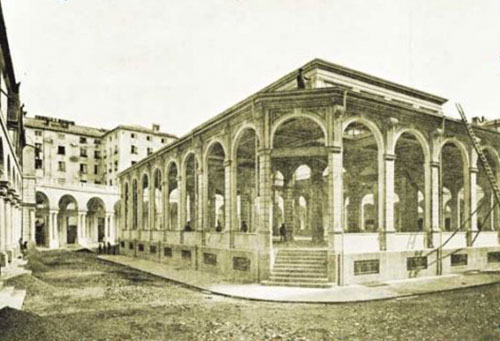 Are you not from Genoa?
Or you are, but how wonderful is to be tourist in your hometown.
Here you can find out about Ligurian food and wine.